From small-scale makeovers to full-scale remodels, renovations can make a big impact on a property's value. Whether you are flipping Chapel Hill investment properties or trying to update your Raleigh home, investing in the right renovations can mean a major return on investment (ROI) when it comes time to sell your property. Here are the four renovations that will boost ROI for your Triangle Area real estate.
The kitchen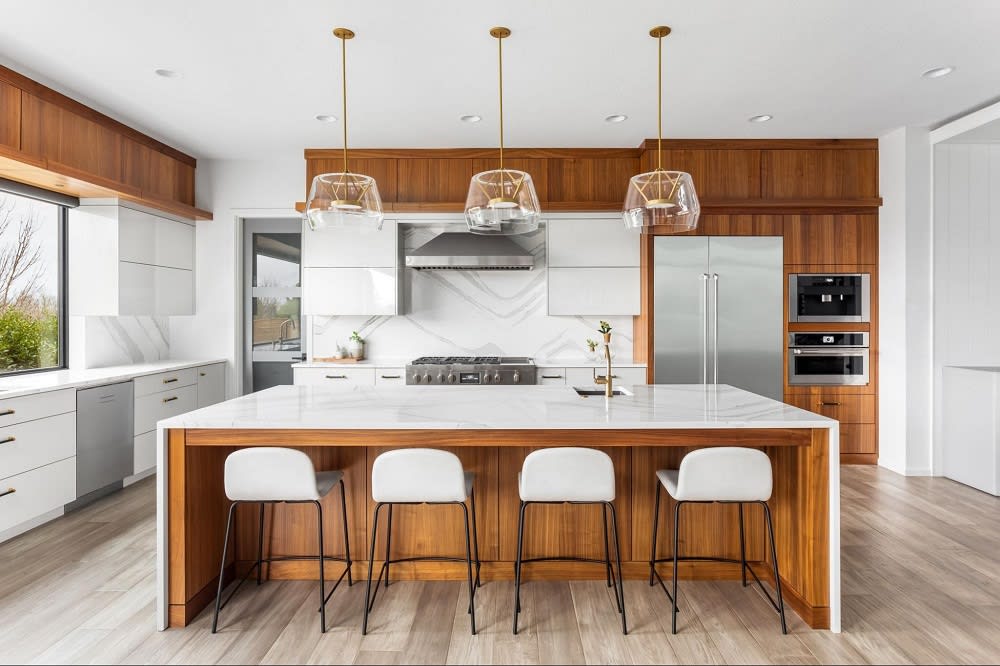 When comparing some of the biggest wishlist items for many buyers, one of the most popular items is an updated kitchen. Kitchens are where many family members like to gather, whether cooking meals together, hanging out while drinking a glass of wine, or eating at the kitchen table. The kitchen is the heart of many homes, which means buyers want functional, updated kitchens. If you have a dated kitchen, updating it is worth considering, especially if you want to get a higher sales profit for your home. If your home is part of the Raleigh luxury real estate market, then renovating your kitchen is crucial.

Many homeowners find the prospect of kitchen renovations daunting and wonder if it's truly worth the cost. In most cases, it is. Depending on the scale of your renovation and what materials you use, most sellers recoup a very high average ROI on their kitchen renovations. Homeowners also have the option to choose one of two types of kitchen renovations: minor kitchen remodels or major kitchen remodels.

A minor kitchen remodel can include small-to-medium scale projects, like updating kitchen hardware and appliances, repainting cabinets, or replacing light fixtures to add more light to the space. A major kitchen remodel, on the other hand, can significantly change the space. It can include changing the kitchen layout, replacing cabinets and countertops, or even removing load-bearing walls to create an open-concept floor plan.

Whether you do a minor or major kitchen remodel will depend on many factors, including your budget, your timeline, the location of the property, and your local market conditions, among other considerations. Yet there's no denying kitchen remodels can significantly impact your property's ROI.
Bathrooms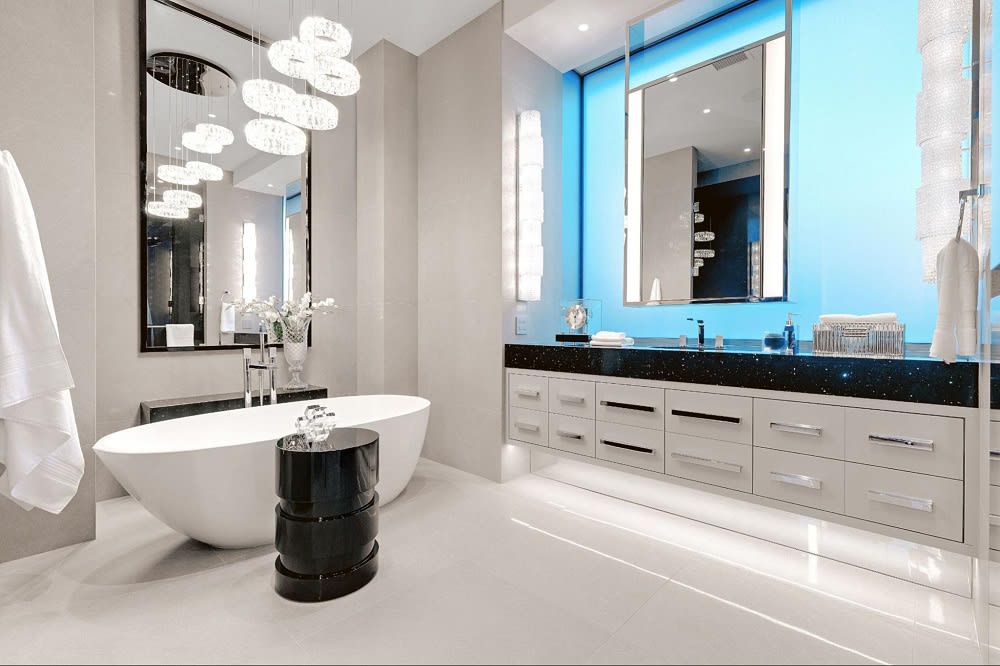 Along with updated kitchens, one of the biggest requests buyers have is updated bathrooms. Many homeowners see the bathroom as their sanctuary within the home. This is why most luxury homes have private ensuites in the primary bedroom. Some homes even have private en suites for all of the bedrooms. Bathrooms are a big ticket item that can create a major impact on your ROI. Some bathroom remodels even have an ROI above 100%, meaning these renovations are well worth the cost.

Similar to kitchen remodels, bathroom renovations can vary greatly in scale, whether you are taking on a minor or a major bathroom reno. A minor bathroom renovation can be as simple as replacing mirrors, light fixtures, vanities, and hardware. A major bathroom renovation, on the other hand, can include rerouted plumbing, replacing tubs/showers/toilets, and changing the flooring. Whatever project you decide to take on, a bathroom reno will give you an excellent return on investment.
Outdoor spaces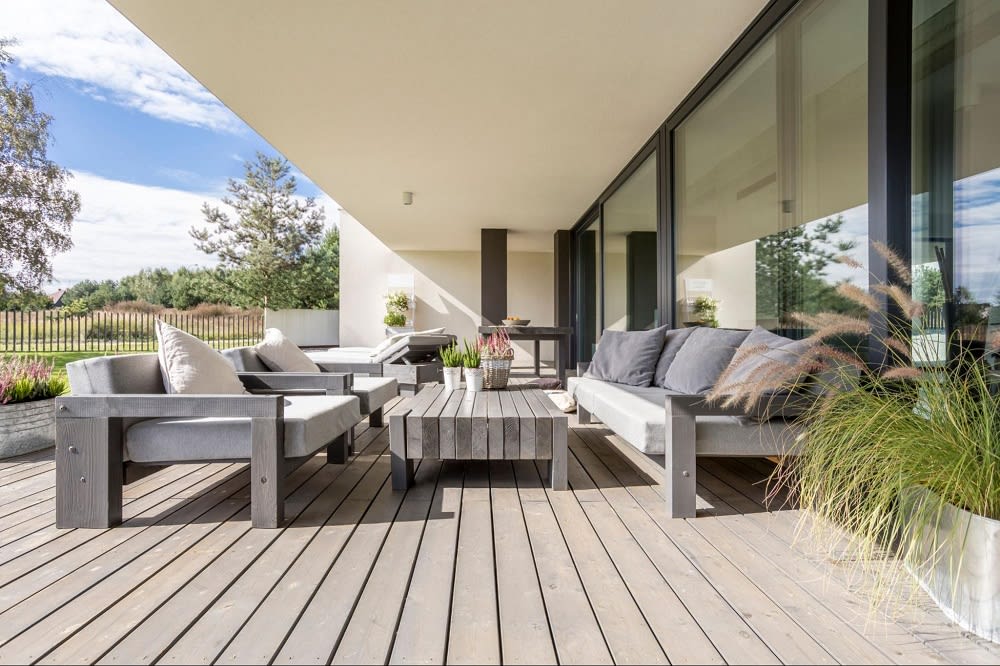 While many sellers pay attention to indoor renovations, homeowners should pay just as close attention to their outdoor spaces when listing their homes. Even in house flips, the outdoor spaces are often overlooked, yet renovations to outdoor spaces can mean significant returns on your investment. Curb appeal draws many buyers to the home in the first place.

Some very inexpensive improvements to your home include simple landscaping, such as planting flower boxes, laying down sod in the yard (if there is no grass), watering the lawn (if there is a lawn), moving the lawn, and trimming hedges and branches. Other simple fixes include fixing door handles and hinges, updating light fixtures, or staining a wooden deck. If there is no deck in the backyard, add one, if at all possible. Adding an outdoor deck can be an excellent investment with a high ROI. For a major DYI project, consider adding walkways, replacing your siding or roof, or even getting professional landscaping done.
Refinish hardwood floors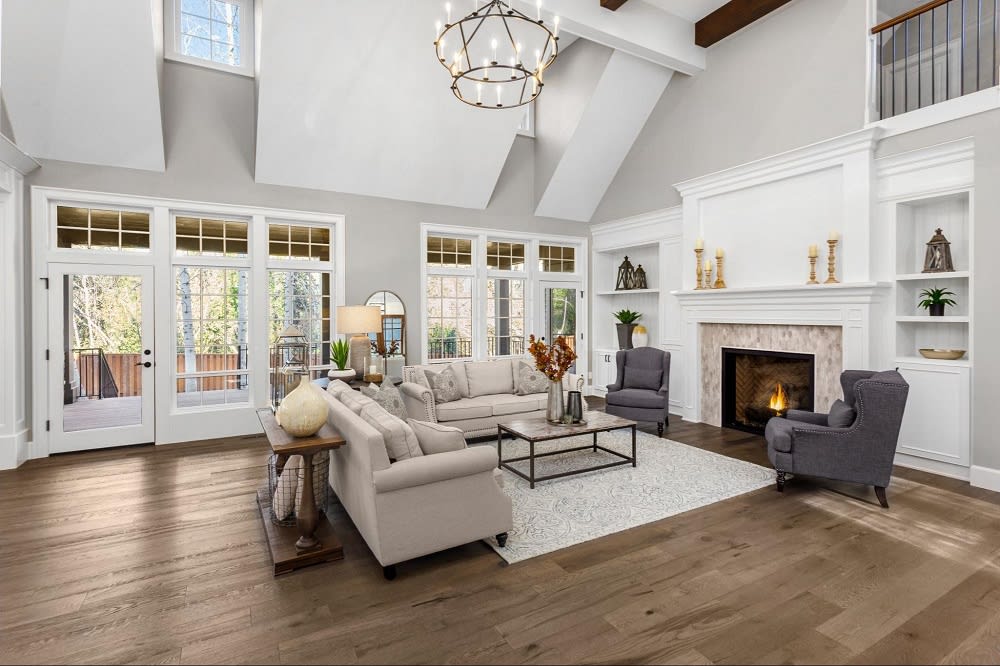 Before the 1960s, most homes had hardwood floors as their primary flooring material. During the mid-century, other flooring materials came into vogue, such as carpeting and linoleum flooring. As a result, many hardwood floors were covered or outright taken out. In recent years, hardwood floors have made a comeback and are the most popular flooring homebuyers request. This is because hardwood floors have a classic look, they are easier to keep clean than some other flooring options, and they are a lot less likely to trap indoor allergens than carpeting. Many homebuyers like to have a hybrid of different flooring options, but the majority of homebuyers want hardwood floors in their living spaces. If you are in an older home where carpeting is concealing your hardwood floors, now is the time to rip up that old carpeting and refinish those hardwood floors.

Refinishing hardwood floors is much more cost-effective than ripping up your old flooring and reinstalling hardwood floors, which can cost anywhere from $6,000 to well over $12,000 for a 1,000-square-foot space. If you have preexisting hardwood floors, assess whether or not they are in good enough shape to restore. If they are, take any measures to sand and stain them to restore them to their old glory. A little bit of elbow grease can yield big rewards.
Other recommended small updates before putting your house on the market
Replace old, dated light fixtures
Put a fresh coat of paint on the home's interior and exterior
Update kitchen and bathroom hardware, if dated
Make sure all railings are secure
Replace your old windows for more energy-efficient options if you live in an older house with original windows
Replace old, dated curtains with new window fixtures
Make sure all light bulbs and outlets are working
From major overhauls to minor updates, there are so many ways you can create a major impact on your Triangle Area real estate. Once you have made these simple fixes, you can get a major ROI for your property.
Work with a qualified real estate agent