The Triangle area of North Carolina is made up of three cities, Raleigh, Durham, and Chapel Hill, that form a triangle if you connect them by an imaginary line. It is also known as the Research Triangle area because of the three prestigious universities, Duke, UNC-Chapel Hill, and North Carolina State University, located in each city.
If you're relocating to the Triangle area, you essentially have three different options to choose from; however, your decision will come down to a number of different factors. Whether you're looking for Raleigh real estate, Chapel Hill homes for sale, or Durham, NC homes for sale, knowing what to expect before you make your move is an absolute must.
Here is everything you need to know about becoming a Triangle area homeowner.
Population and size of the Triangle area
Comprising nine counties in total, the Triangle area of North Carolina boasts a
total population
of approximately 2.1 million people. Based on that number alone, it is the second largest combined statistical area in all of North Carolina, right behind the Charlotte area. At just over 12,000 square kilometers, the Triangle area has a population density of
177 people
per square kilometer.
Buying and owning a home in Raleigh
Located the furthest east, at the tip of the triangle, Raleigh real estate is booming. According to the NAR's
local market report
, as of the first quarter of 2022, the median home price in Raleigh was $439,000, with a one-year appreciation of 26.7%.
Homes in the Triangle area spent an average of 16 days on the market during August. Also, there continues to be a shortage of available homes throughout the entire Triangle area, with only a
1.6
-month supply of inventory on the market. In addition,
new listings
in the area were down
2.4%
as of August 2022.
Raleigh is one of the fastest-growing cities in North Carolina, with a
population growth
of 25.6% over the past 10 years. Because of this explosion of residents, housing companies have been churning out homes faster than ever, so much so that the city was ranked the
#1 largest market for housing construction
last year.
Residents in Raleigh enjoy excellent living conditions that have been consistently ranked on the list of the
top cities
in the world for the best quality of life. In fact, the city is
consistently
named one of the best places to live, work, and pay in the United States.
Buying a home in Raleigh is a no-brainer. Not only have home values increased over
26%
during the last year, but they have also increased
58.1%
over the last three years. Because of this fact alone, owning Raleigh real estate is a great investment that will likely pay off well in the end.
Buying and owning a home in Chapel Hill
Located northwest of Raleigh, Chapel Hill is one of the three cities that form the Triangle area of North Carolina. The city is home to the University of North Carolina, which is known for its competitive basketball team.
If you are looking for Chapel Hill homes for sale, here is everything you need to know about the area. The Chapel Hill real estate market is currently hot. In Chapel Hill-Carrboro, as of
April 2022
, the median sales price of properties was $580,000, which signifies a 26.1% appreciation from the year before. Additionally, homes in the area spent just
seven days
on the market.
Over the past 10 years, Chapel Hill has experienced a
4.6%
population growth, which is under the state growth of 7.7%. Chapel Hill currently has over
62,000
total residents.
Chapel Hill's local economy is holding strong with a current unemployment rate of
3.1
%, just below the U.S. average of
3.7%
. Additionally, the job market in the area has increased by
2.1%
over the last year and is expected to grow by 36.9% over the next ten years. Essentially, Chapel Hill residents have enjoyed the fruits of their labor. However, the area does hold a
higher than average cost of living
, including goods such as groceries, housing, and healthcare.
Buying and owning a home in Durham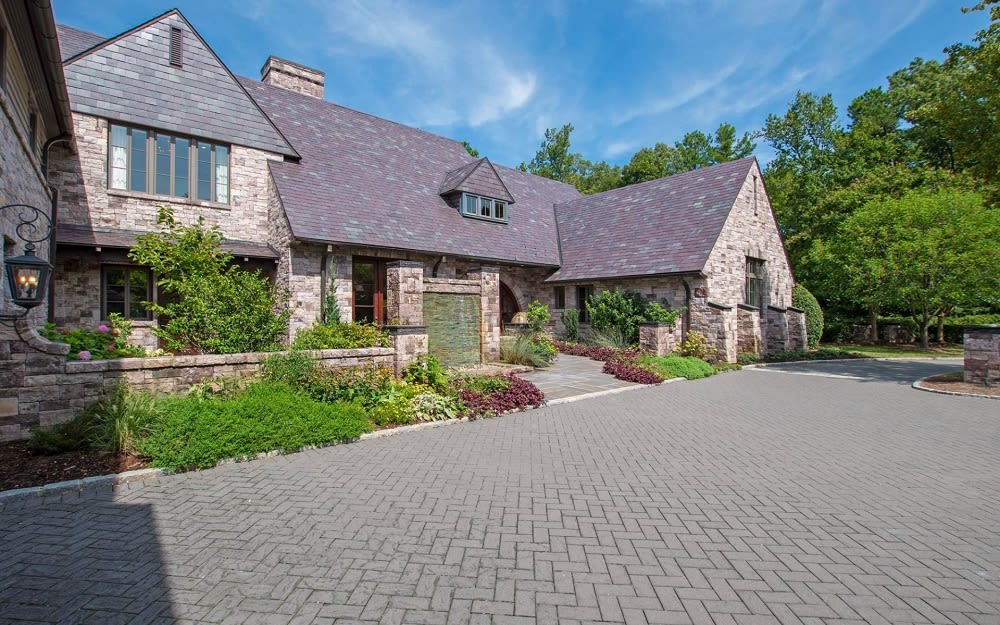 Photo courtesy of Welcome Home 919 Realty Group LLC
Making up the last city of the Triangle, Durham is home to over
a quarter of a million
people. Recently, Facebook's parent company, Meta, announced plans to open an office in Durham, which means now is a great time to invest in real estate in the area.
Durham, NC, homes for sale trended up in price by
16.6%
from August 2021 to 2022, with a median sales price of $410,500. Within Durham County, houses spent a median of just
15 days
on the market before selling.
There is an increasing demand for houses in the Durham real estate market. Additionally, the city grew
22%
between 2010 and 2020 and is forecasted to double in the
next 25 years
. This increased population will contribute to the demand for properties in the near future.
Unlike Chapel Hill, Durham holds a
lower cost of living
than the national average. This means you can expect to pay less for groceries, transportation, and healthcare than in other parts of the country.
Finding more information about owning a home in the Triangle area
The Triangle area of North Carolina has seen significant growth in population and wealth over the past decade. With new companies, such as Meta, opening offices in the area, the Triangle area is expected to grow further in the future, which means now is the time to buy property in the area.
Whether you are looking for Raleigh real estate, Chapel Hill homes for sale, or Durham, NC homes for sale, having an experienced realtor by your side can help you make informed decisions. Furthermore, your real estate agent can offer more information on becoming a homeowner in the area.
If you are ready to relocate to the Triangle area, contact the skilled realtors of
Chris & Kevin Knapp
today.