North Carolina is a treasure trove of beautiful weather, a wealth of culture, and incredible cities waiting to be explored.
Durham
and
Chapel Hill
are just two of the state's most popular urban areas with museums, botanical gardens, universities, and upscale restaurants to enjoy.

Durham and Chapel Hill real estate have so much to offer as well. With dozens of charming transitional homes popping up all over town, it's a great time to consider a move to the area. To see what could be waiting for you in one of these two cities, take a look at some of our most recent sales below and see how they can provide key insights into the current market.
Durham real estate
Durham real estate has seen continual growth in the past few years, with a median sales price appreciation of nearly
22%
as of 2022. Though median prices are below $500,000, the demand for properties here is high, making the market very competitive.
On average, homes in Durham County sell for around
3%
higher than the seller's original asking price. It's never been more critical to partner with a
local real estate agent
or to spend time getting familiar with the changes and developments of the local market.
Some of our recent sales exemplify the exact features buyers are valuing most and what's currently most popular.
Chapel Hill real estate
Chapel Hill real estate has also seen strong, continued appreciation for years, with an increase in the median sales price of
26.1%
from April 2021 to 2022. Median prices are just under $600,000 as of April 2022, and demand for properties is high.

The Chapel Hill real estate market is considered highly competitive, with homes selling in an average of 7 days and for 9% over the asking price.
1. 614 Running Cedar Lane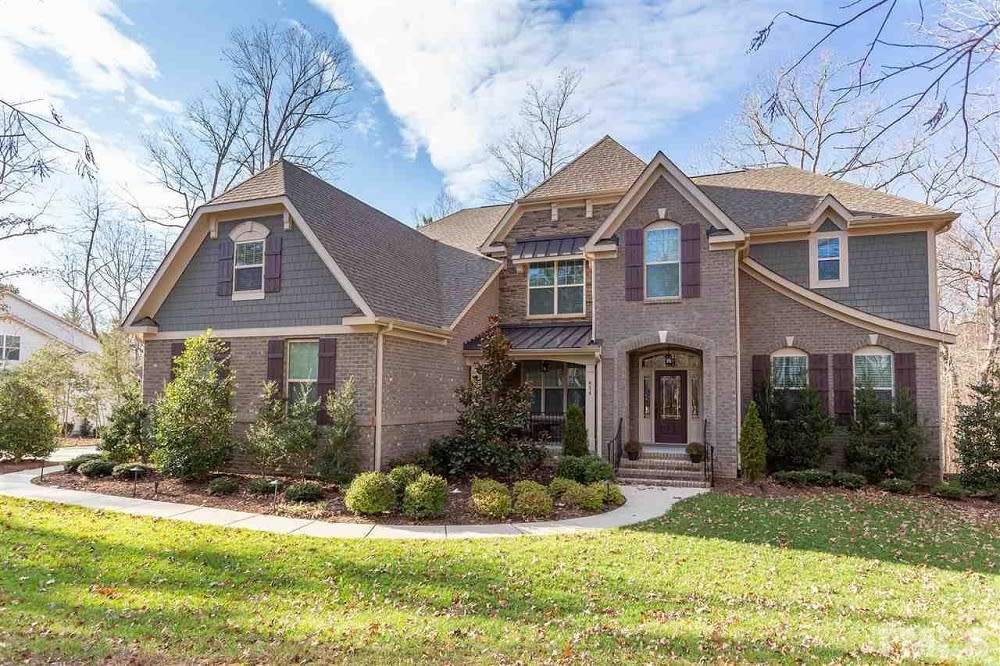 Photo courtesy of Welcome Home 919 Realty Group LLC
614 Running Cedar Lane
is a beautiful example of recently sold Durham real estate with five bedrooms, four full baths, one half-bathroom, and a three-car garage. The stunning cathedral ceilings reach up to 10 feet in height, showcasing one of the most highly valued features Durham home buyers are looking for. The home also has a new roof, stunning landscaping, and a spacious den area upstairs.

Running Cedar Lane sold for $745,000 and is a perfect example of what Durham buyers are looking for: spacious interiors which give a home the feeling of being open and airy, new renovations – particularly an updated roof, and additional den space for use as an office or playroom.
2. 4609 Lemongrass Lane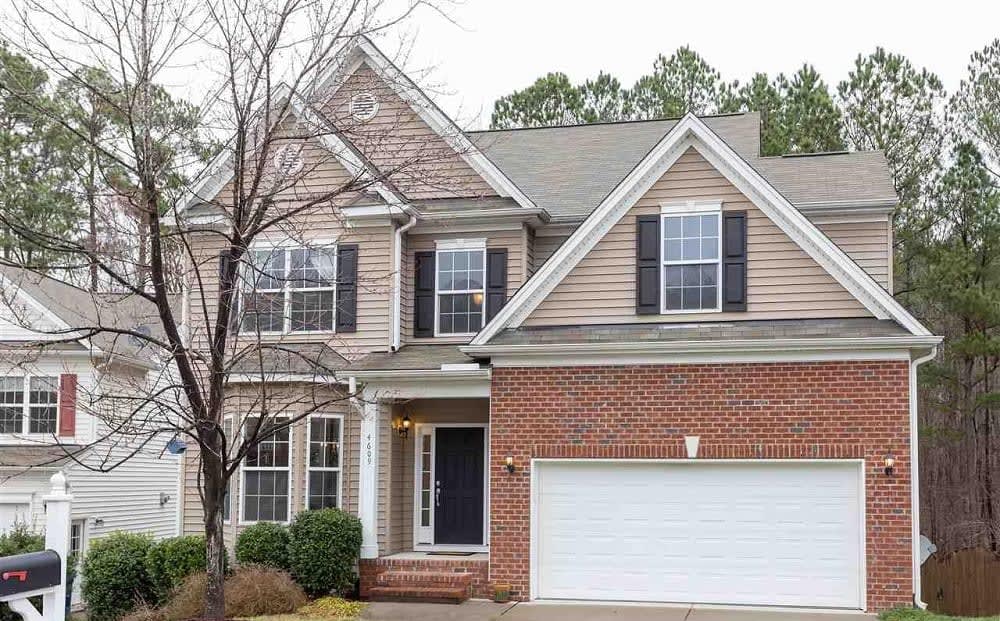 Photo courtesy of Welcome Home 919 Realty Group LLC
Step into luxury at
4609 Lemongrass Lane
, a transitional-style home with a hint of Colonial architectural influence. This four-bedroom, three-bathroom home spans more than 2,200 square feet on a 0.171-acre lot. Only fourteen minutes from town, this home on Lemongrass sold for $301,000 – showing the kind of remarkable properties that are available minutes from town. With Durham's median home price currently sitting around $410,000, this spacious two-story home with darling crown molding and a great back patio should encourage Durham buyers hoping to find a great home that isn't too far from town.
3. 1606 Cultivar Lane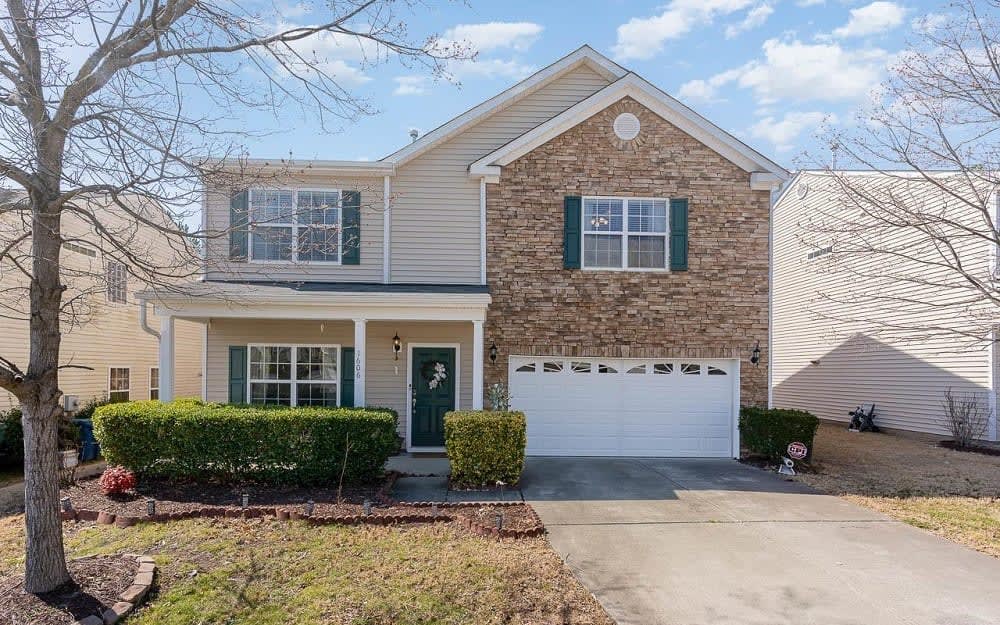 Photo courtesy of Welcome Home 919 Realty Group LLC
Just south of Hope Valley Farms,
1606 Cultivar Lane
shows once again how Durham real estate buyers love their high, nine-foot ceilings. This lovely two-story home sold recently for just over $510,000 – putting it slightly above the local median. It has four bedrooms and three bathrooms with over 2,300 square feet of living space on a 0.13-acre lot. Durham buyers are favoring both new carpet and hardwood flooring, both of which can be seen within this stunning property, in addition to ceramic tiling.
4. 515 Hunting Chase Drive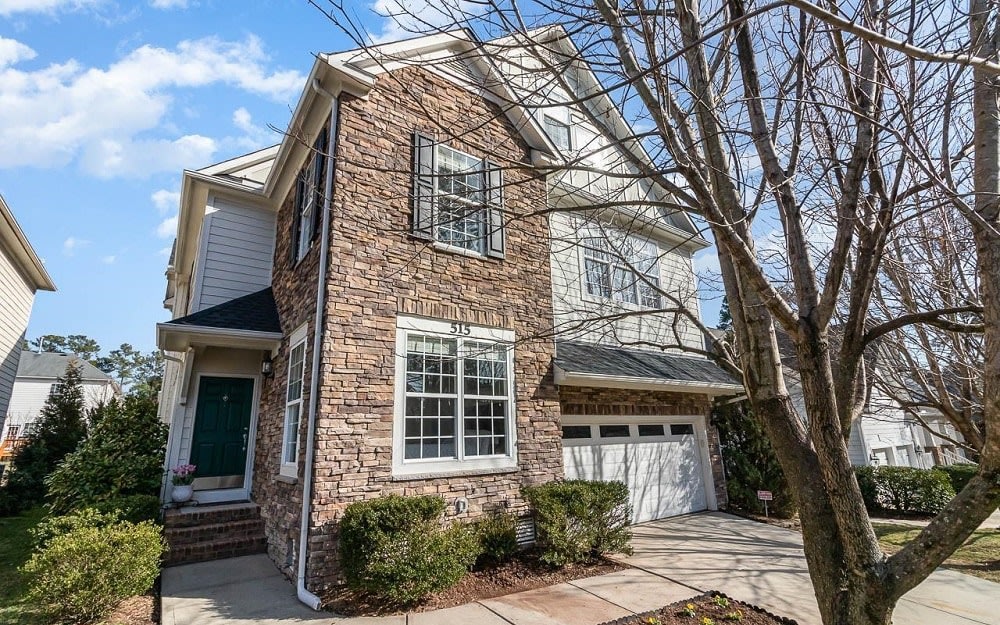 Photo courtesy of Welcome Home 919 Realty Group LLC
The property at
515 Hunting Chase Drive
provides one example of a home that seems to have it all. Open floor plans are becoming increasingly popular with Durham buyers, and the way the kitchen, casual dining, and living areas flow together certainly won over the new property owner of 515. Alongside the casual dining is a separate formal dining room – perfect for hosting friends and family. The second floor at 515 Hunting Chase features an incredible 12-foot by 12-foot separate room perfect for use as a playroom, entertainment area, or office. Upstairs carpeting and hardwood floors, as well as the additional space on the third level, made this property irresistible to home buyers. The five-bedroom, four-bathroom transitional sold for $643,000.
5. 401 Westbury Drive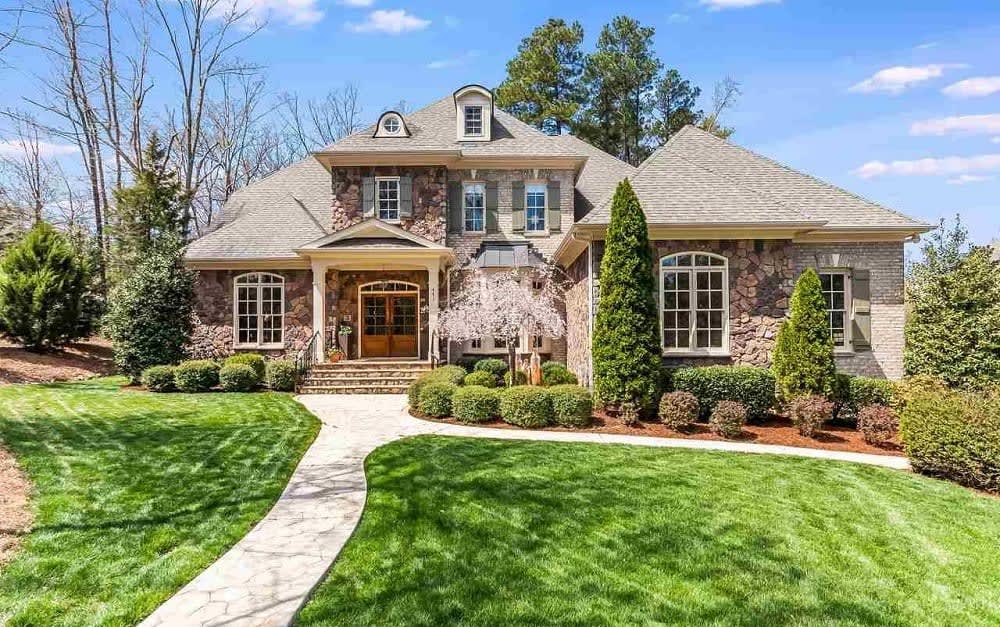 Photo courtesy of Welcome Home 919 Realty Group LLC
401 Westbury Drive
is a five-bedroom, 4.5-bathroom Craftsman home with a generous amount of windows flooding the interior with natural light. Selling for $1,175,000, this home features a few key elements that make Chapel Hill real estate more and more inviting to buyers. Similar to Durham buyers, Chapel Hill buyers love new carpeting, and 401 has it in addition to tile and hardwood floors. The new owner of 401 Westbury fell in love with the property's separate family room, screened-in porch, and incredible backyard entertainment area.
6. 10377 Holt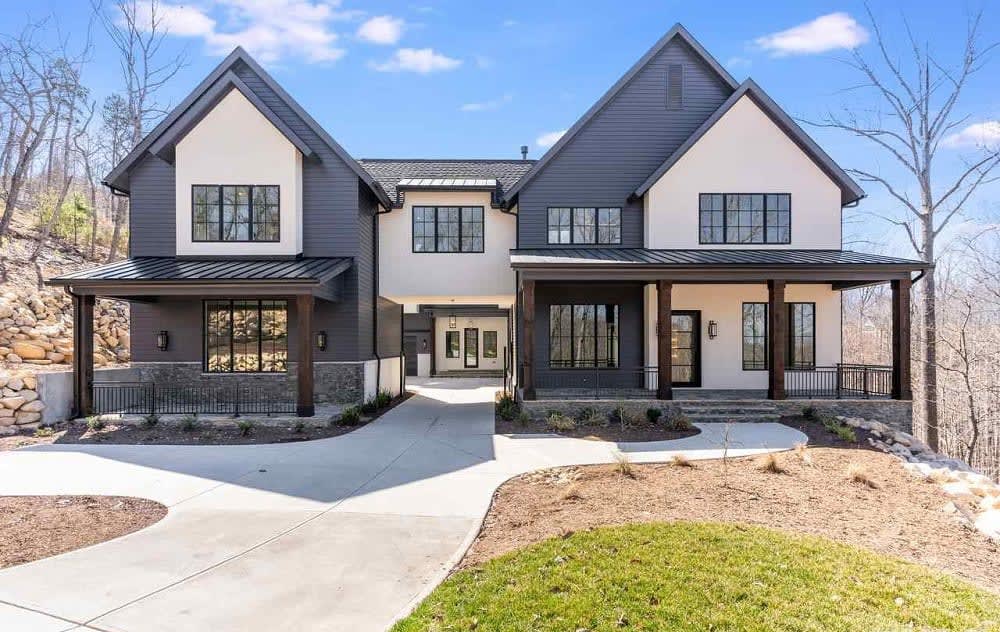 Photo courtesy of Welcome Home 919 Realty Group LLC
Charming and new,
10377 Holt
is a striking modern farmhouse with seven bedrooms and nine bathrooms. This spacious home has all the best of Chapel Hill real estate, including multiple fireplaces, a second-floor balcony, two den or office spaces, five fireplaces, and plenty of storage areas. From separate family rooms to fitness rooms, in-law suites, and a four-car garage, it wasn't hard for the buyer of 10377 to picture themselves living life to the fullest there. The sweeping 8,511-square foot home sits on a 1.06-acre lot and sold for $2.6 million.
Ready to get started?
If you're intrigued by these incredible properties, these are just a handful of the amazing homes available in Durham and Chapel Hill real estate. If you want to be the next proud owner, look no further than
Welcome Home 919 Realty Group
, which serves the entire Central North Carolina area. Reach out to
Chris and Kevin Knapp
of 919 Realty for expert guidance every step of the way.

*Header photo courtesy of Shutterstock