Owning a rental property near a college campus can provide a steady stream of revenue or a steady stream of headaches. To maximize profit margins and minimize issues from arising, there are several strategies at your disposal to get the most out of your property. Let's take a look.
Price your rental correctly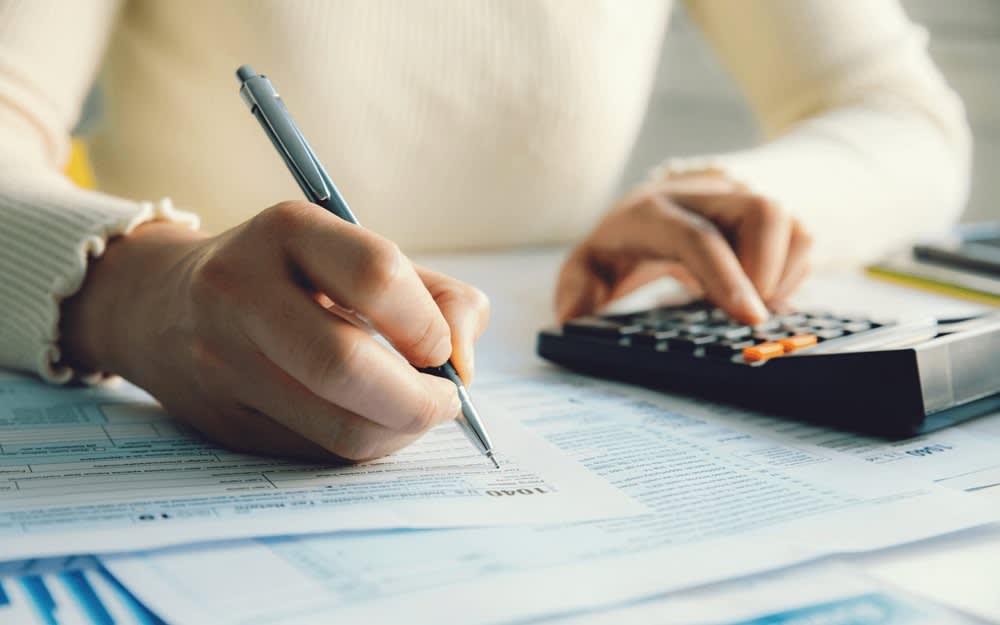 It is tempting to charge the highest rate possible to earn maximum revenues. However, this can turn away potential tenants, causing your property to sit empty for months and lead to higher turnover at your property. These are both costly scenarios to avoid. To price your rental property appropriately, first consider your target audience. If you're renting to Duke, UNC or North Carolina State students, you may need to balance the likely budget of your tenants with the potential for wear and tear on your property. If you're targeting families, you may need to allow for longer leasing periods.
You also need to consider how much and how often you can raise the rent. Depending on the market, sometimes it's advisable to maintain the same rental rate year over year to encourage good tenants to stay. Although this will also lead to a smaller profit margin, there's a happy medium to be had. In other markets, you'll need an increase to maintain your overhead. Keeping your rent at the market average is your best bet for being competitive.
Working with an experienced agent to list and promote your rental home can help you price and maintain your property to achieve maximum ROI.
Get in touch with us
to learn how we can guide you toward the best return for your own property.
Use professional photos
Taking your own photos of your rental property can feel like a cost-saving option, especially if you have a professional grade camera. However, there's much more to real estate photography than the camera being used. The images of your property need to make potential renters feel at home.
The first impression potential renters will have of the property comes from these pictures. If your imagery doesn't stand out among other options on the market, renters may not even consider your property. A real estate photographer knows how to shoot a room from a particular angle to make it feel spacious and highlight the best features of your property – essential qualities when marketing your rental space.
Our rental property at
209 Columbia Place West
is an example of excellent professional photography.
Thoroughly screen tenants
Screening tenants is another important part of getting the maximum ROI on your property. If you must evict a tenant, it can take six months before you can have them removed. Furthermore, evictions could necessitate repairs on your property, particularly if you're renting to students. Needless to say, leasing your property to the wrong tenant can be a costly mistake.
To avoid this, thoroughly screen everyone before you offer them a lease. Take your time and don't allow yourself to take a borderline tenant just because you don't want the place sitting empty. Run a credit check to make sure they are fiscally responsible and a background check to look for any criminal activity. Call their former landlords and get a reference. If they are local, drive by their current residence. If the place looks unkempt and they have trash piling up, consider looking for more potential renters.
Working with a local real estate team like ours at
Welcome Home 919 Realty
can help you find the best tenants for your property. Having managed investment properties near Duke, UNC or North Carolina State, we understand how to develop a great relationship with tenants that leads to fewer issues and a better maintained property.
Have a good lease agreement
Your rental lease agreement is a legal document meant to protect you. Make sure you cover all the bases with it. It should clearly state the tenant's responsibilities toward payment and home maintenance. Including language in the agreement which forbids mounting TVs, towel bars, and any other items on the walls will save you money on repairs to your Durham or Chapel Hill property when they move. Your agreement should also specify the tenant's responsibilities regarding pets if you allow them.
For landscaping, the lease agreement should detail the tenant's responsibility toward maintaining the lawn as you will not want to re-seed or lay sod every time a new tenant moves in. Finally, be sure your agreement follows all state and local laws by having an attorney who specializes in real estate to look over the document.
Get in touch
for help finding a good local attorney.
Do preventive maintenance
Simple things like making sure there are door stops on all the doors will help tenant-proof your Durham real estate. Using hardwood or laminate wood floors will be easier to maintain than carpet. If you use carpet, choose a low pile which can stand up to a high degree of foot traffic.

On the exterior, use durable siding and simple landscaping to save you time and money on maintenance. Check your properties regularly to look for any leaks or needed repairs. By being proactive, you can help prevent bigger problems from occurring which require expensive repairs. At the end of the day, you want your property to consistently be ready for tenants to move and then keep them happy so they stay.
Don't allow yourself to be liable
Putting your Chapel Hill home under an LLC will provide legal protection for you if there is ever a problem or if you are sued. You do not want to sign any legal documents personally. They should all be signed by your company so it will be held responsible for any issues and not yourself personally.

Follow all local, state, and federal laws when setting up an LLC, and working with a real estate attorney will help you with this process. You have the option of using a rental service agency but then your profit margins will be smaller. If you have many properties and you don't have the time to tend to them properly, then the fee for a rental service agency could be worth the investment.
Buy the right properties
Earning the highest-possible ROI on your Durham or Chapel Hill rental property starts with buying the right home in the right location. Working with a local real estate agent like Kevin Knapp, who is experienced with investment properties, can guide you in making solid investments. Kevin has a pulse on the best areas for college students, professors, families, and young professionals. He is also familiar with the 1031 Exchange to help you save money on capital gains taxes.
Working with our team will empower you as you diversify your portfolio so you can seize the full potential of your investments. As you continue to navigate the market with your agent, we will get to know and understand your needs and make them a priority. Understanding that many homeowners choose to buy multiple properties in an area, we also keep an eye out for new investment opportunities for your portfolio.
If you are interested in learning more about earning max ROI for Durham or Chapel Hill your rental property, please don't hesitate to reach out to our team at
Welcome Home 919 Realty
for expert guidance.